29 мая 2009
Here at Valve we are busy getting ready for E3 2009--the Electronic Entertainment Expo, which is one of the biggest video game shows of the year. That means we won't have time to take advantage of Unreal Tournament 3 Black's Free Play Weekend - but you should! Even if you don't have time to try this weekend, it's on sale for 50% off, so you can save it for a rainy day.
---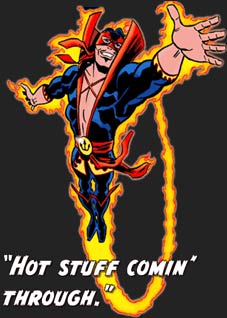 Or maybe you've always wanted your own team of superheroes, in which case you should get 2K Games' Freedom Force - Freedom Pack, which is 10% off this week! A classic.

IGN gave it a 9.3 noting that, "if you consider yourself a gamer and still can't find merriment, wonder, and staying power in this amazing title, then I pity your bitter, jaded, and gib soaked soul."
---
There are sure to be a bunch of new videos, trailers, and game announcements next week at E3. So before you get overwhelmed, be sure to check out Activision's new Prototype trailers here and here.
---
And if none of this looks like fun, perhaps you should just go break some bones.
© 2009 Valve Corporation. All copyrights are property of their respective owners.