18 September, 2009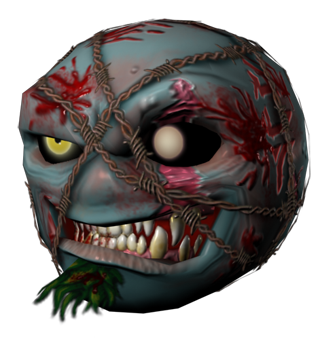 Multiplayer madness has descended on Steam with
Madballs in Babo Invasion
. It's just been released and it's 20% off this week only. On the Steampowered forums, we found the following.
The long and thoughtful forum comment:
When I saw the announcement for this I thought "WTH? Madballs? Seriously?" Saw it had a demo so I gave it a try for laughs. After playing around with the demo for a bit I bought it, convinced my roommate to buy it, and mentioned it to a few friends online. Getting a game that's this much fun with this much multiplayer goodness for such a low price is almost criminal.

The cut-to-the-chase review:
It's about balls with guns. 'Nuff said.

Also has
Steam Achievements
and
Leaderboards
. So pick it up, invite some friends, and get online.
---
All copyrights herein are property of their respective owners.